What is a pinout? Well, if you have to ask you probably won't care about this post very much. A pinout is a map of the conductors for a cable or port.
I'm posting this because I constantly find myself forgetting the standard pinout for a DE-9 serial port. The problem is I'm constantly trying to visualize the male vs female port pins and in very short order I've confused myself as to which is which. I know the pins are numbered, but for whatever reason I get to the point where I don't trust myself even with the basic 2=RX / 3=TX kind of thing.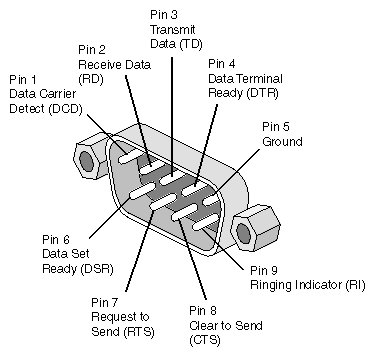 Oh, if you are looking for a great resource for pinouts, check out www.pinouts.ru. They have all kinds of obscure pinout information.