Something has been bothering me ever since seeing Breeja Larson jump into the pool "prematurely" upon hearing the start tone (video).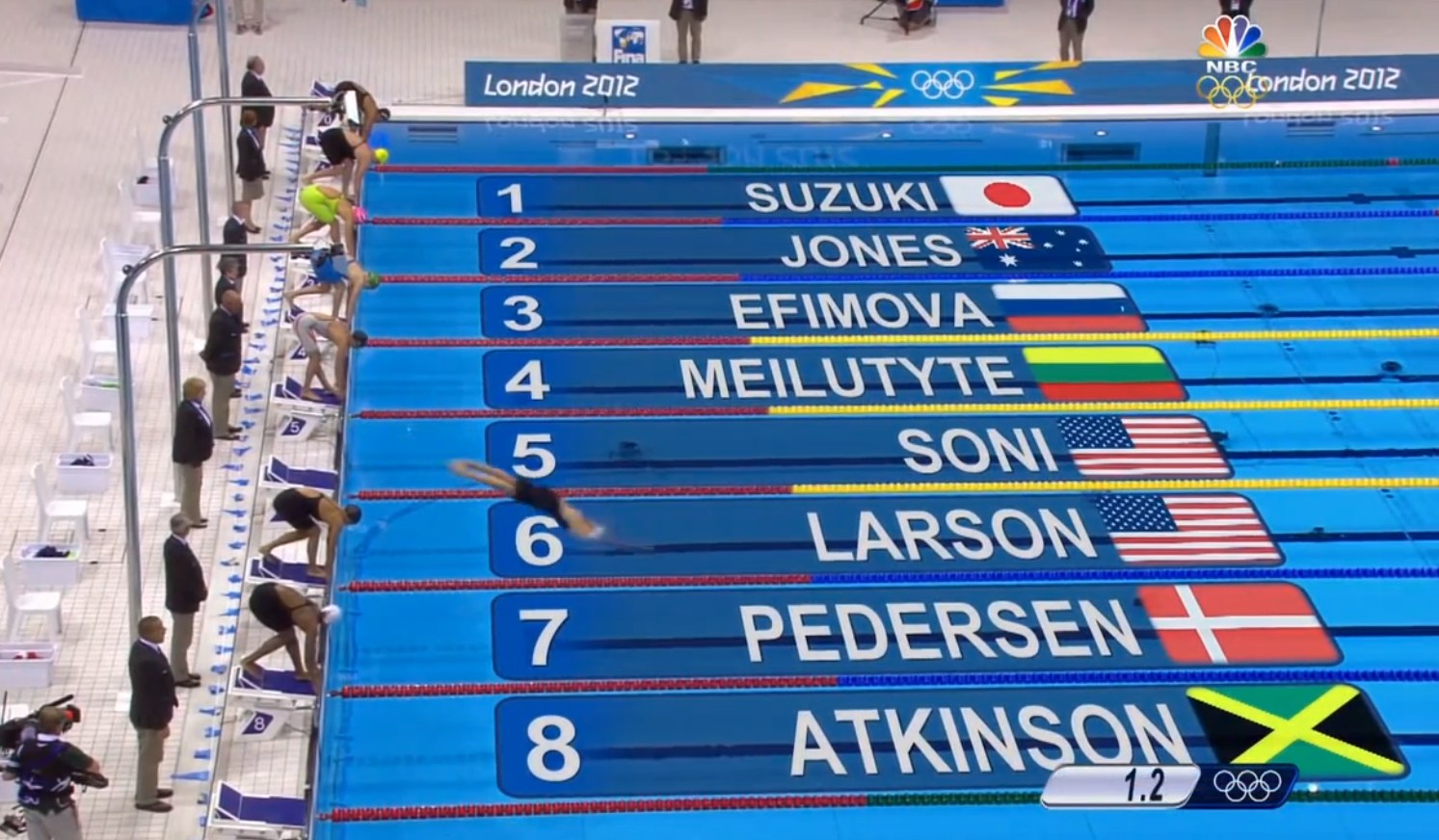 A swimming official effed the poochy and pressed the start button before getting swimmers ready by saying "take your marks"… you know what? Fuck that. The start tone was sounded and Breeja dove in as she was trained to do when she hears that tone. If I were her, I would have swam the whole 100m, got out, and asked "So where the fuck is my gold medal you dicks?!"
The rules for swimming are very stringent, with no room for error when it comes to false starts… Breeja should have held true to the idea that "the race starts when the start tone is sounded" and not budged. I would have loved to see that actually go down, and witness the moment of chaos once other swimmers realized the race was still on and they all make a mad scramble for the pool in order to win silver and bronze!
The Olympic Swimming Committee changed the rules about false starts at the Sydney 2000 games, no longer allowing swimmers even a single false start. I hope the official that messed up got fined hard and fired on the spot… it would be a punishment equal to telling a swimmer who trained for 4 years that all the time, money, and effort they put in were wasted because of a single false start.
Tags: rant