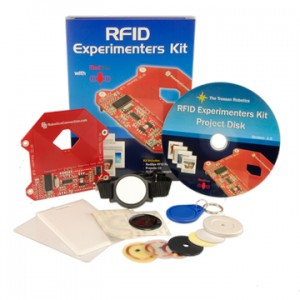 The kit includes a RedBee RFID reader module, several RFID tags in various form factors, and a software CD with full source code for the following applications;
RFID Logger – Learn programming techniques to communicate with the RedBee RFID reader.
RFID Deadbolt – Enhance an electronic deadbolt to accept RFID authentication.
RFID Login – Log in to Windows Vista and Windows 7 using an RFID tag.
RFID Safe – Modify an electronic fire safe to accept RFID authentication.