Flying from Seattle to LAX was fine, but the layover was horrible. Some airports are designed with layovers in mind, but not LAX. The place is so barren, and there are hardly any shops you can actually sit down in. I had an 8 hour layover at LAX before flying to Sydney (a 15 hour flight). Here I am 6 hours into my layover, already tired of travelling.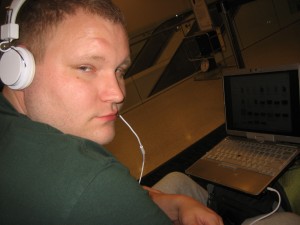 PS, what the hell happened to airport lockers? I would have loved to stash my gear in a locker and head into LA for a few hours, but no… not in a post 9/11 world… airport lockers are verboten.
It's impossible to explain just how big the AirBus A380-800 we flew from LAX to SYD in really is. The plane is 2 decks and so massive, the wings alone have to be about the size of a 747 just to get it into the air. The thing is so heavy that even the roughest turbulence barely buffets the plane. You can't really tell you're taking off or landing either… it's like the difference between riding a broken down bicycle down a potholed road and taking a luxury car down a newly paved highway.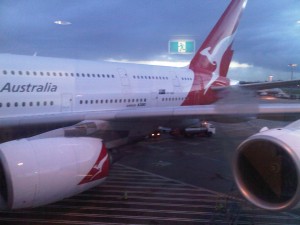 After the long flight and paying waaaay too much to take a taxi into the city, the first thing I saw was the local Burger King, or Hungry Jacks as it's known here.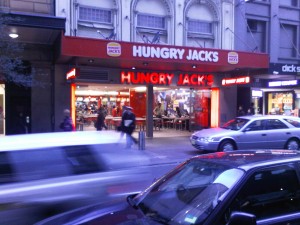 Once I made my way to the hotel I flopped on the bed for a well deserved nap after leaving Seattle and travelling for 29 hours straight. After a quick rest it was time to hit the town. I walked around for about 4 hours to get my bearings, then headed out to see probably the best known Australian landmark; The Opera House.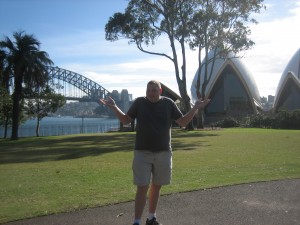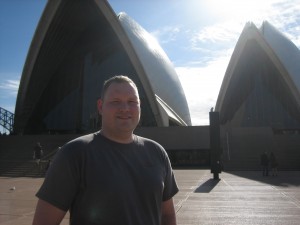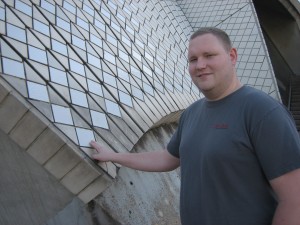 The weather couldn't have been better. It was a sunny 65F day, and yet the locals were wearing their jackets and scarves. Kinda funny, but for me it was a perfect Seattle summer day.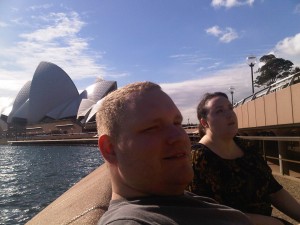 Apparently, women decked out in S&M gear as they accompany old men around the Opera House grounds are also shocked and baffled when someone requests a picture with them.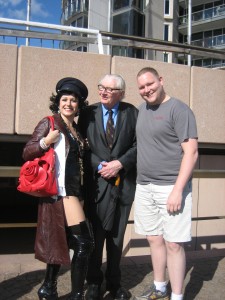 I don't know why I was surprised, but as beautiful as the Opera House is, it's bathrooms are equally beautiful.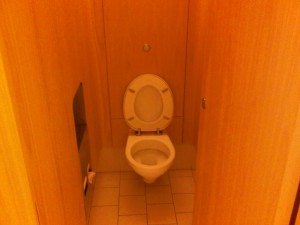 After walking around the Opera House I headed over to The Rocks, then decided to hike up to the Harbour Bridge. You can walk across the bridge, or you can pay $200 to climb up to the top of the dang thing and check out the city from one of the highest points around Sydney. I opted to just walk under it.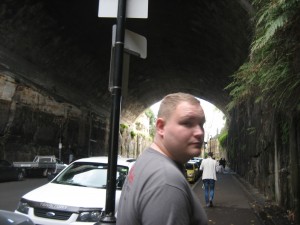 Despite my best efforts, jetlag has gotten the better of me. It's 10:30pm Pacific time, but it's only 3:30pm here in Sydney and I'm beat. I'm taking a quick nap before heading out again, but I have to try to get some serious sleep and be wide awake for a short photoshoot tomorrow at 8am. I guess I'm going to be in the Saturday issue of the paper here as part of their article on the IEEE ISTAS 2010 conference.
Tags: travel