I normally don't like publicly flaming companies… there are a multitude of reasons why a transaction might go bad, none of which deserve public ridicule. Usually if one puts in enough effort and explains themselves clearly, things get resolved. I started out my relationship with DocumentIO.com really liking them. They shipped out my order very quickly, and when it turned out to be the wrong part number, I was impressed with how nicely they handled my first RMA. They even sent a FedEx call tag for me to ship the returned product back for free! That's relatively unheard of these days.
But after receiving the wrong product again, and finding that this second shipment was indeed the same part number listed on their site's product page, I had to take it upon myself to figure out just what the heck was going on. Basically, they showed the image of and listed all the specs for a product that was different than the manufacturer's part number they listed. In short, they completely misrepresented the product.
I tried explaining their mistake several times, but after already processing one RMA for me, I can only guess that their customer service rep (Serena) simply stopped actually reading my emails. There really is no other explanation for this level of aloof disregard.
After making me jump through some hoops, they finally told me off. Not only did they tell me they couldn't return the product, but they also said they saw nothing wrong with their product page and the information on it.
Dear Customer,
We are unable to issue rma number to you because the product has been opened and we also checked our website the information of the product is correct sorry for any inconvience.

Thanks

Document IO RMA
Serena
After wasting my time for 2 months, I had to waste even more time opening a dispute with my credit card company. I also sent DocumentIO this email;
Serena,

I don't understand how you could have "checked out our website" and found that "the information of the product is correct". The information listed on your website for part number 0232-024 is not correct.

After explaining the problem several times, I have no choice but to open a dispute with my credit card company. I have already shipped the product back, and I am attaching a PDF of what I have already sent to my credit card company.

Amal Graafstra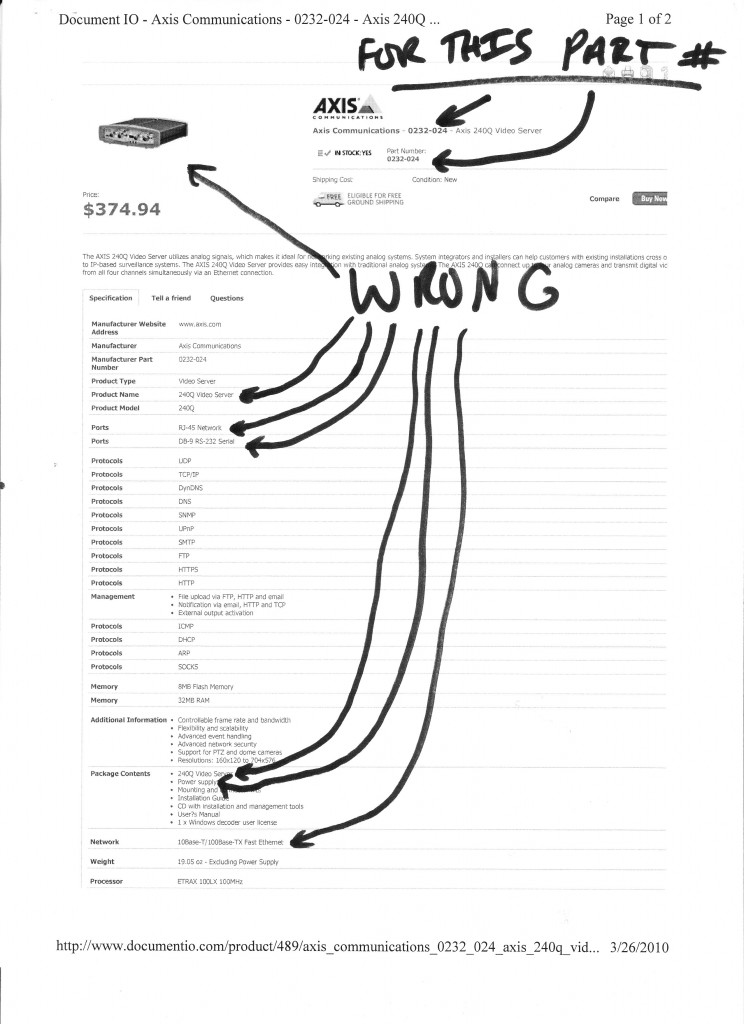 In conclusion, DocumentIO kinda sucks.