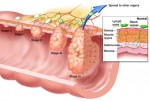 Something that's always bothered me is this feeling that everyone in the cancer industry (yes, it is an industry) is hiding something. Like they are keeping the simple truth in the shadows, while searching desperately for a more complicated "cure" that only they can make/control, and does not involve something people could easily do on their own. Regardless of their motives, the honest truth is that any "cure" doctors or pharmacologists could ever come up will not not actually be a cure, it will be a treatment. It might be a really good treatment, but it will still be a treatment.
To call it a cure, it would have to stop cancer from starting up again. It would have to make you immune to cancer… and that's just not going to happen. Cancer is a naturally occurring cellular mutation that healthy immune systems keep under control. A healthy immune system easily stops any malignancy before it can metastasize, and all is well. When immune systems are under immense stress, and the body is bombarded with substances and radiation that trigger a much higher rate of cancerous mutation or cause other issues in the body that contribute to malignancy and metastization, then you "get cancer".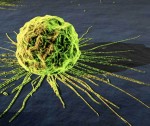 With that in mind, the only possible "cure" is a change in diet and a change in environment. Boosting your immune system as best as you can while minimizing contact with and exposure to carcinogenic substances and radiation sources is the best "cure"… in short, prevention is the only actual "cure". Unfortunately, everyone knows (especially doctors), people aren't very good at prevention, only reacting to a problem that already exists.
Real life example
So here's why I get that strange feeling the cancer industry is up to no good. A good friend of mine has had cancer… the all-over-the-body kind that doctors close the book on before the patient even knows their dead. When she underwent treatment, doctors always told her that her diet had nothing to do with her getting cancer… which some people still think is true. One oncologist even told her that smoking had nothing to do with her getting cancer, and that she should not change her poor diet or stop smoking during treatment. Of course, this may have been the doctors trying to be merciful as her cancer was caught already well into stage 4… maybe the doctors had no hope for her and were trying to let her die easily, without forcing her to give up her bad diet and cigarettes.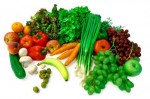 Luckily, she thought that advice sounded like crap, and decided to "turn the car around" right there. She quit smoking on the spot, she cleaned up her diet (a lot), she started a very light exercise program and started hitting the vitamins and wheat grasses and all manner of hippy things. She even went vegetarian to try to beat it. To her doctors' utter bewilderment, she started clawing her way back to health. Ger tumors were shrinking and the doctors were able to start more aggressive chemotherapy. Again, her doctors iterated to her that changing her diet and quitting smoking did not cause or even remotely influence this radical change. Why were they so intent on forcibly forming this "medical truth" in her mind that all her efforts to "get healthy" on her own were not the right thing to be doing, and that listening and complying 100% with their treatment plan was the only way to survive cancer? It just seemed more than a little off to me.
The way things are reported
Being vegetarian, I've always wondered about the cancer rates in vegetarians vs meat eaters. I've always heard it's lower, but just for kicks I looked for an actual study published in a real medical journal paper. I found the American Society for Clinical Nutrition published a study on exactly that. The only thing the American Cancer Society's publications have to say about vegetarian diets and cancer is the following: "It is not possible to conclude at this time, however, that a vegetarian diet has any special benefits for the prevention of cancer."
TED talk hits on angiogenesis link
From BoingBoing:
One of my favorite presentations of the day was by Dr. William Li, a cancer researcher from the Angiogenesis Foundation. Angiogenesis means the growth of blood vessels. Your body usually knows how to regulate the growth of blood vessels, but sometimes there are defects in blood growing and pruning. Too little angiogenesis can lead to things like wounds that won't heal, heart attack, and other diseases. Too much angiogenesis leads to other bad things such as blindness, arthritis. It's is a common denominator of many diseases. It's also the "hallmark of every type of cancer."

In autopsies of people who died in car accidents, doctors have found microscopic cancers in 40% of woman (breast) and 40% of men (prostate). Something like 70% of older people have microcancers in their thyroid. But the cancer is harmless — "cancer without disease." If you block angiogenesis the cancer can't grow. "It's a tipping point between harmless cancer and deadly one."
The question for me about finding these microcancers in people is; Couldn't the immune system also be helping to keep these microcancers at bay? Wouldn't it be a true statement to say that the weaker a person's immune system, the more microcancers you should expect to find? Wouldn't a person with a healthy immune system have far fewer detectable microcancers than a person with a compromised or stressed immune system? To state that angiogenesis is the tipping point might be oversimplifying things a bit. There are several factors working in conjunction, however it appears angiogenesis could be a major factor.
The real point here is that Dr. Li showed a direct link to tumor growth, and gave a great list of foods that naturally help regulate angiogenesis:
Li showed a photo of a poor dog with gnarly tumor hanging off its side. The vet gave the dog three months to live. They started antiangiogenesis drugs. In a few weeks, the tumor shrank away completely. They also cured a dolphin of mouth cancer and saw a complete remission of a deadly lip cancer on a horse.